Our Team
.


the nuts and bolts of our company

Here at Ripple, we pride ourselves on being market leaders; trailblazing and rewriting the rules of what's possible on the internet. We're changing the web – one website at a time, and in order to achieve this we have assembled our very own Dream Team.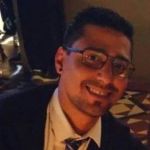 Andre Buxey
Director of Digital Performance
He has worked with the biggest brands in the world, from Global Strategy, Social Media Campaigns, PPC overview, Content Strategy but his core love and focus is SEO. With almost 10 years experience, Andre has a vast knowledge base to explore and learn from.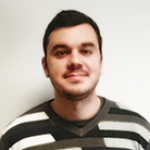 Darren Kerr
Product Manager
With his first coding experience coming in the form of Flash, Darren then moved over to Python development. Having a background in Media and Literature, he specializes in client liaison, project specification documents, process flow, and support of the finalised product.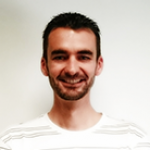 Rehan Bouwer
Project Manager
As team leader with more than 13 years of experience in all phases of SDLC, Rehan focuses on conceptualizing business needs and translating them into viable technical solutions. An expert at system analysis and problem-solving, he has a background in open source products specializing in Python development.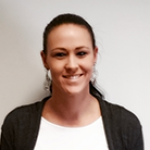 Portia Kinsky
Product Tester
Seeing to the testing of new and existing functionality, assisting with project specs, replicating issues, logging tickets and supplying resolutions is what Portia does best. As product tester with 8 years of experience, she is enthusiastic and strives for high quality when it comes to the product reaching the end users.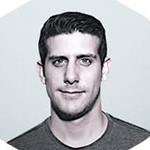 Blaine Lingard
Senior Front-end Developer & UX Designer
With years of experience as a Senior Designer, there's no task too big for Blaine to take on. Leading his team with endless creativity and love and ensuring that all projects are up to the highest standards, he is highly experienced in the front-end development department and specializes in UX and UI design.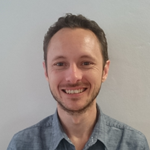 Ryan Smith
Graphic Designer
With extensive experience as a freelance graphic designer, Ryan sees to all aspects of creative design here at Ripple Digital. Passionate about design, Ryan studied extensively in this field and has become an integral SDS Dream Team member who makes use of his creativity to take on any task which is thrown his way.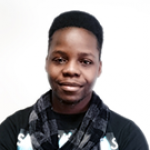 Gelson Kampandira
Junior Graphic Designer
As a new asset to the design team, Gelson specializes in visual and 3D graphic designing. With 6 years of experience in music and video production, it's obvious that he adds a whole new spin on any project which he takes on. Pouring his creativity into graphic design, there's no doubt that he's a perfect fit!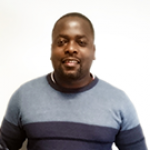 Tafadzwa Shereni
Senior Back-end Developer
With 8 years of web development experience, there's no problem that Tafadzwa can't fix. The perfect fit as senior back-end Developer, he uses PHP, Postgres, MySQL, Python/Django, Angular Js, JQuery, and API integration. Enjoying all that comes with new technologies, it's no wonder that he's been pulled into the world of coding.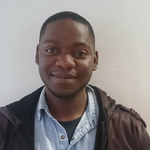 Ben Nxumalo
Back-end Developer
Having an ample amount of experience when it comes to coding, it seems that there isn't a problem which Ben hasn't already seen. As a back-end developer he specializes in Commercial Development using frameworks such as Django, Cake, JQuery and Angular Js.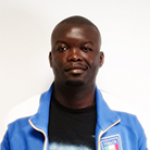 Admire Zinamo
Back-end Developer
As one of our very skilled back-end developers, Admire specializes in PHP, API intergration, JQuery Angular, MySQL, JavaScript, HTML and Web and Database Administration. Making use of his 5 years of experience in web development, it's doesn't shock us that he can get the job done perfectly.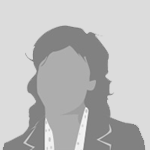 Vicky Barnard
Copywriter
Vicky comes in as a Junior copywriter with experience in the gaming niche. Hard working, always on time and dedicated to what she does!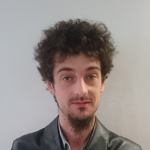 Willem Opperman
Senior Software Developer
Likes living on the alternative side of life; dislikes anything commercialized. Sporting a sharp and analytical personality, Willem's niche is to be found in high-level programming; designing encapsulated software interfaces.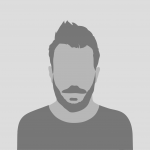 André de Villiers
CEO
Deeply rooted in the sectors of information, communication and technology, Andre's work distributing Internet Africa awoke him to the immense potential of the new commercial reality of the internet, inspiring the creation of The Cybershoppe, which would ultimately merge into Ripple Digital.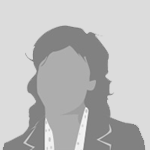 Petro Pretorius
Account Manager
With a career in the industry stretching back to 1998, Petro's years of experience have sharpened her expertise in business development, digital marketing strategy formulation, and meeting of KPIs.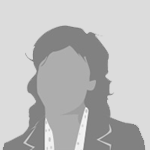 Rashieda Rossouw
Accounts & Administration
A proud member of KRAZYBOYZ digital since 2004, Rashieda boasts over 15 years of experience in the realm of office administration and accounts – as well as a love of road running.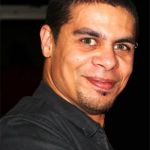 Chesrae Martin

Chesrae has a love for digital marketing with a core focus on writing compelling stories with a keen eye on conversions. He loves long walks on the beach, dogs and paintballing!